My go to clothing item is a cardigan sweater…I think I wear one almost everyday! I love how they can pull together almost any outfit and they look great with jewelry or a scarf or a fun jacket and they are lightweight and comfortable.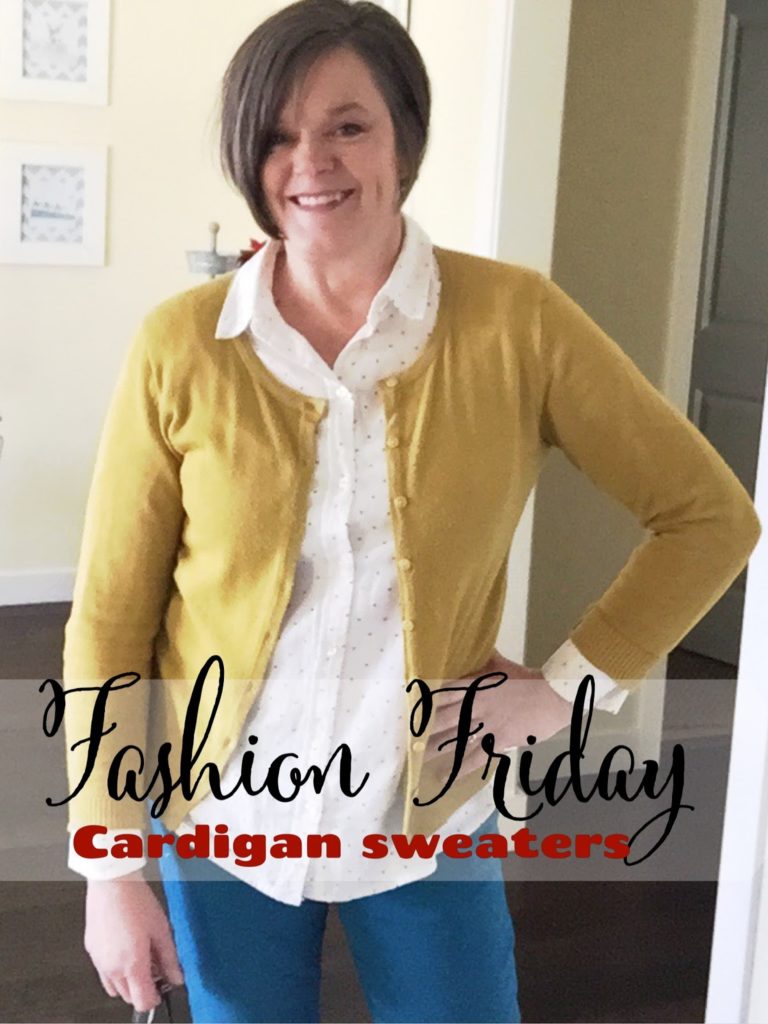 Today I am wearing a cream colored polka dot blouse from Old Navy…I usually don't wear cream but with the gold sweater I feel I can pull it off.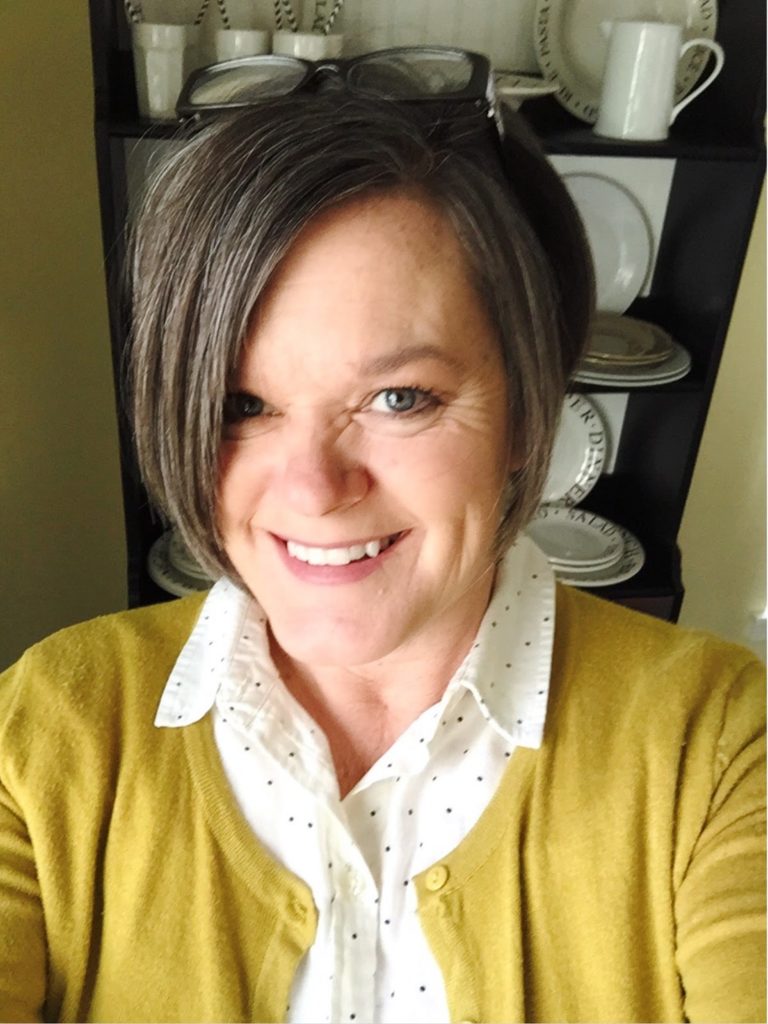 The blue skinny jeans are also from Old Navy…I like the sweetheart cut…the rock star jeans are cut too low for me..gotta keep the muffin top in the pants LOL The simple little animal print flats are more like slippers…I can't remember where I bought them…maybe forever 21 or Gap outlet. They are pretty comfy for running errands but not for long walks.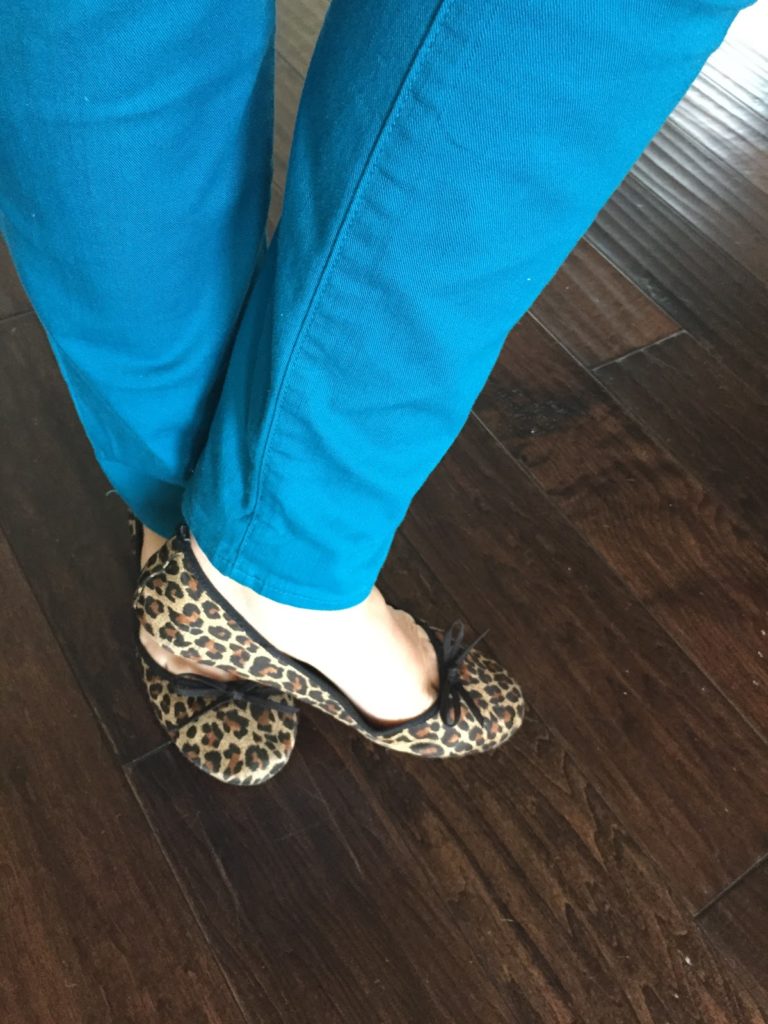 I love to mix bold colors together with a neutral like this beige blouse.
Granny glasses in hand and I am ready to go haha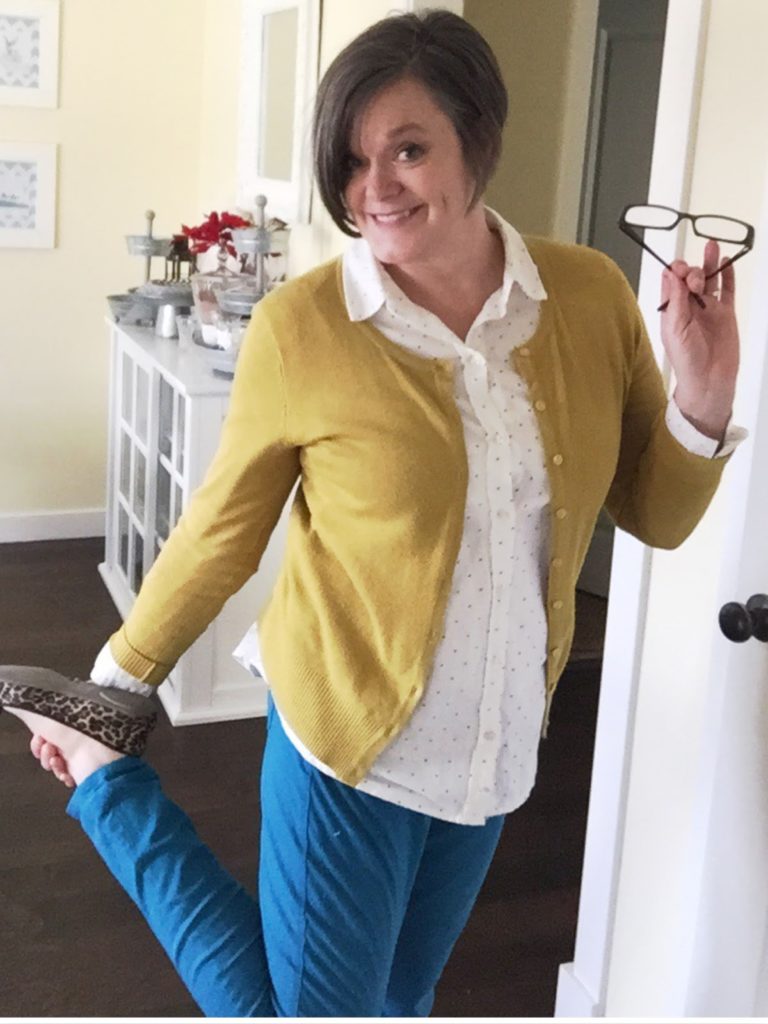 Here are a few other Fashion posts with sweaters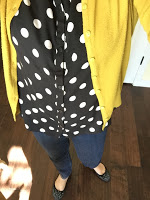 What kind of sweater do you wear the most….cardigan, pull over, slouchy, turtle neck?