Welcome to Centerpiece Wednesday!!
Grocery Store bought flowers make a great centepiece! I just plopped them into my favorite white vase and they look perfect!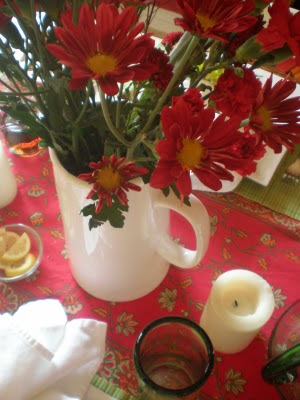 I love using bold colors as you may know…so I paired the dark red flowers with lime green placemats and napkin rings.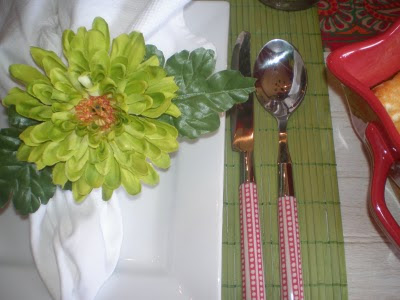 I have a dark red floral runner that matches the flowers in the white vase down the center of the table with the lime green placemats placed over it.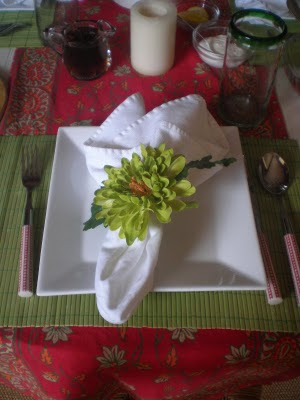 Of course watermelon had to be served….it matched! ha ha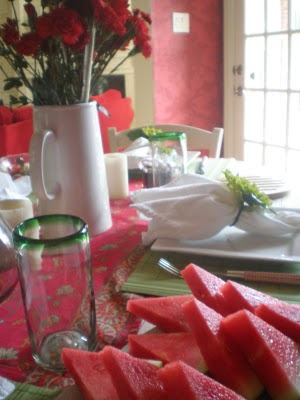 I love using square plates.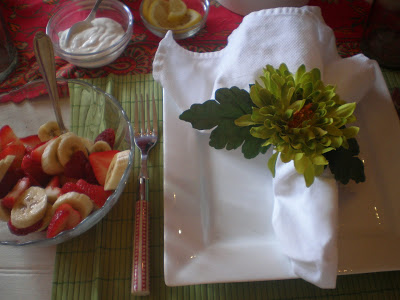 It was a delicious brunch. German pancakes topped with fresh fruit, sour cream, syrup and a squeeze of fresh lemon.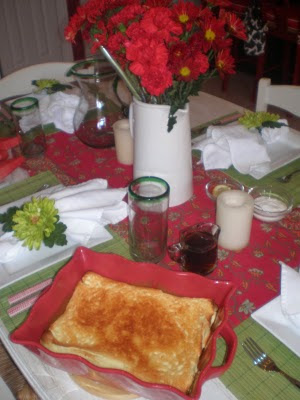 Have I mentioned how much I love lime green!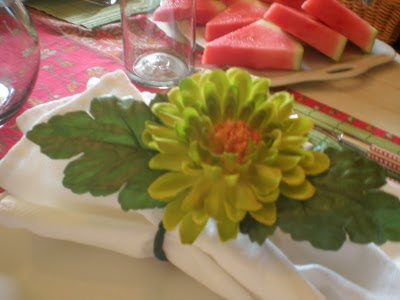 Here it is all together…I should have put some of red and green pillows on the chairs for fun.
OH well next time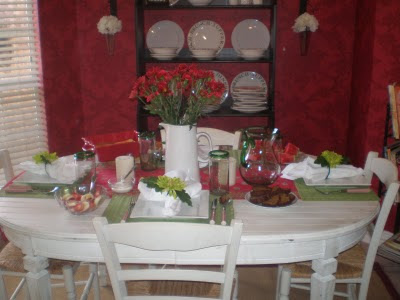 You don't have to spend a lot of money to make a centerpiece pop!
Using store bought flowers really make it nice and easy.
Okay now…let's see what you have all been up to in creating your centerpieces!!
Link up and link back
I am participating in