As you may have noticed I have been MIA….
We have decided to put our house on the market and move closer to family out west!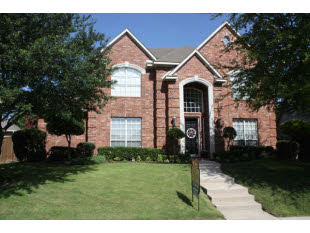 We have been busy cleaning, painting, caulking, decorating getting the house all ready to sell.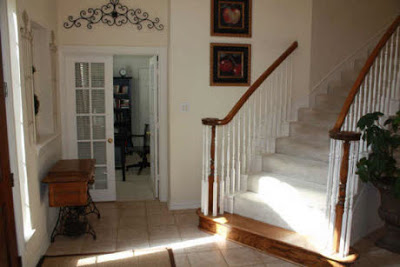 I am really going to miss this house and the great memories we have had here.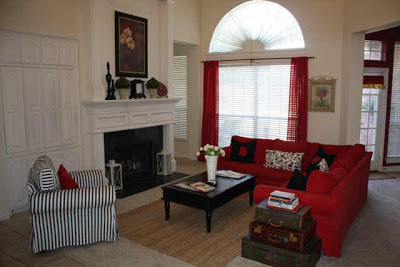 All the cooking and entertaining I have done here in this amazing kitchen.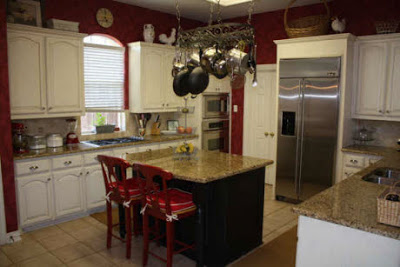 I just love the red wallpaper..(it was here before we moved in)
I have loved having breakfast, lunch and dinner here in our breakfast nook!
This dining room has held many people enjoying a good meal.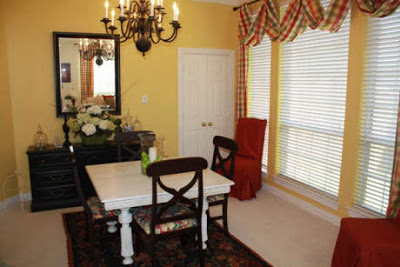 We just finished updating our master bathroom! I love love love how it all turned out!
Ahhh but this backyard has been a paradise! I will miss this sooo much!
If it weren't so dang hot right now I would be out there enjoying a cool dip!
But it is more like bathwater right now.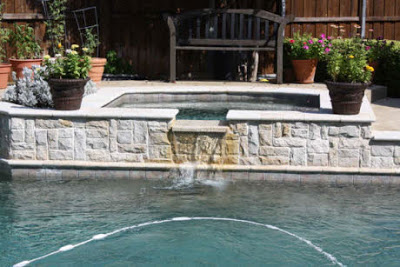 I will keep you all updated as we go along in this process.