Welcome to Centerpiece Wednesday!
I made this star watermelon centerpiece tonight for my cooking group. It is delicious too. The fruit has a sauce that is made of 1/4 C Limeaid, 1/4C Honey and 2 Tsp. Poppyseeds.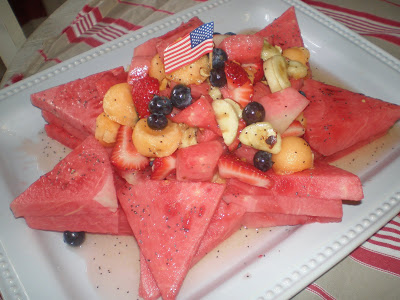 I just love to see patriotic centerpieces with flags flying in them and flowers!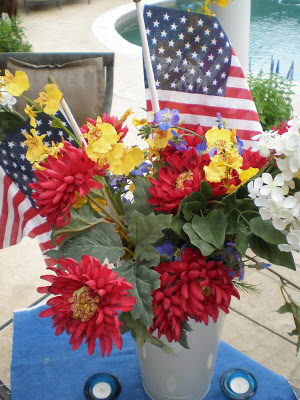 It looks fresh and clean to me.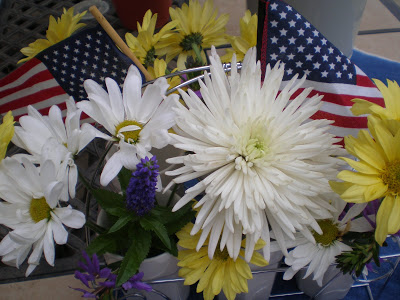 How about putting an old tricycle on the table! I found this in a book and thought it was very inventive. Wouldn't an old red wagon be adorable on a buffet table!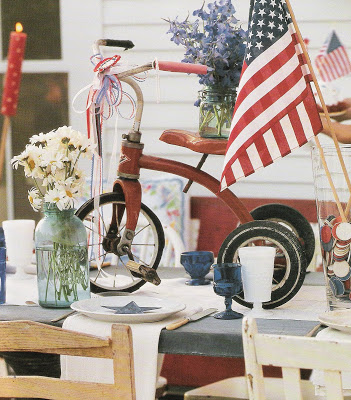 I found this idea on BHG…an old lunch box with old glass milk jars and colored rubber bands! To cute!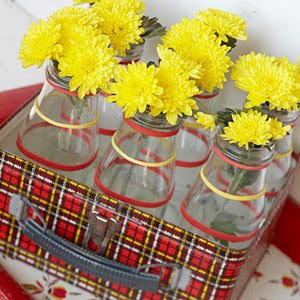 What centerpieces have you created lately? Join in on the fun..link up your post about a fun centerpiece.
Remember to link back to the Style Sisters please.
Tabletop Tuesday
Tablescape Thursdays
Toot your Horn Tuesdays
Thrify Thursdays
Transformation Thursday
Strut your stuff Thursday
Second Time around Tuesdays
Inspiration Tuesday
DIY
Look What I made
show and Tell Friday
Foodie Friday