I took these photos of some of the beautiful flowers from around my yard.
Right now we have Crepe Myrtle trees in bloom all around the yard.
I took this really pretty shot of some of them floating in the water.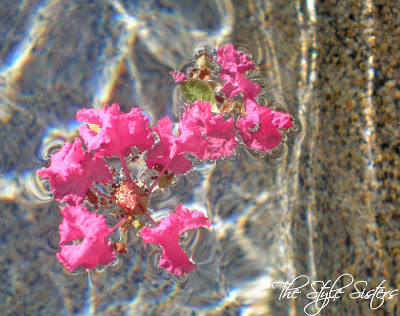 Flowers in pots around the pool.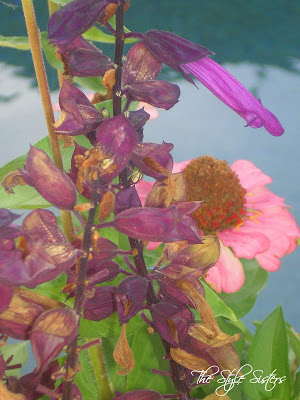 Close up of the Crepe Myrtles on the branches.
We also have some gorgeous yellow Day lilies in all their glory!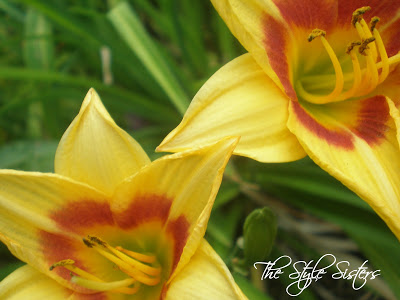 One small rose bush all pretty in pink.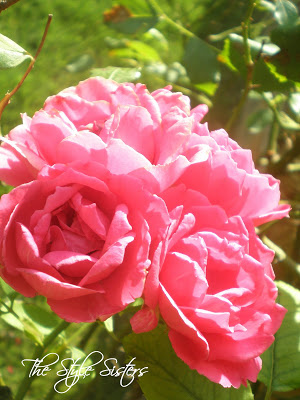 This is a blue Hydrangea gettin ready to blossom out. I love how this picture turned out all fluffy and delicate.