I bought these fall flowers at the grocery store and the colors motivated me to make some yummy fall meals.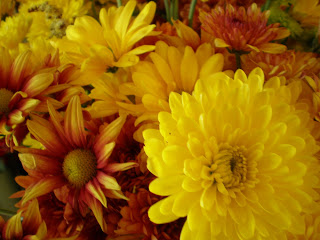 This is Elysian Bisque or….. otherwise known as carrot soup. It is our favorite homemade soup. It is made with lots of carrots, celery, mushrooms, onions all sauted with a few slices of bacon. Add a couple of cans of chicken broth…..then you whirrr it all up until it is smooth. Add a small amount of half and half, a sprinkle of thyme, salt and pepper and you are good to go.
It is just the best!!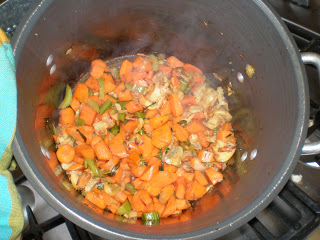 It is a smooth slightly creamy flavorful soup. My husband says it is whole food, filling and something you might find on the menu at a fancy restaurant. 🙂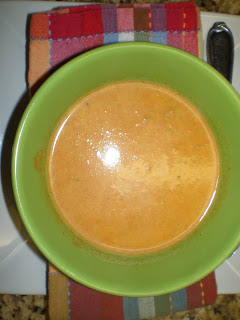 How about a simple spaghetti dinner?I made the meat sauce using ground turkey instead of ground beef to make it more healthy.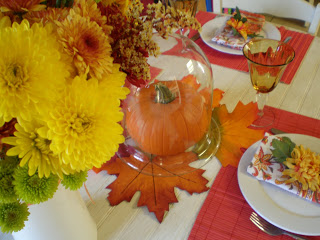 We also had a nice green salad…made with fresh spinach, pears, sliced almonds, craisins and a few raspberries. For the centerpiece I used a small pumpkin and put it under a glass dome.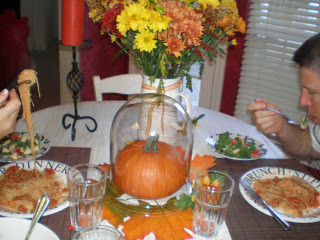 Can I tell you how much I love this pig!He is just my favorite decoration.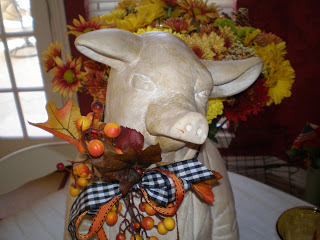 Just a simple spaghetti dinner at home made a little special with some fall decor.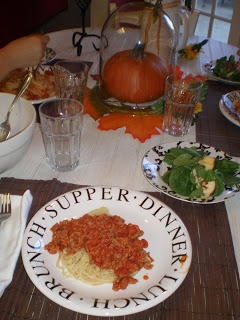 How about a little fall brunch?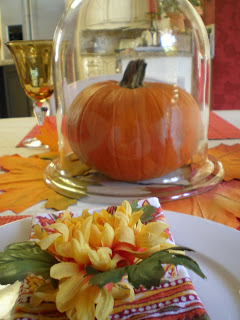 A fun fallish napkin with a fun yellow silk flower sitting on top. Gold goblets, orange placemats, and large fall leaves.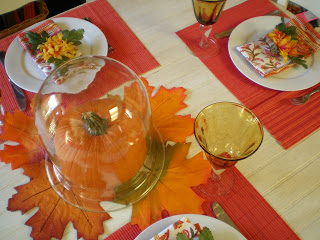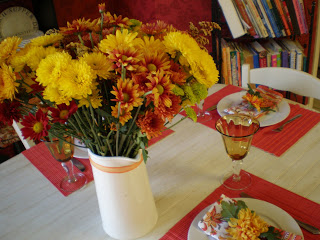 Some Yummy pumpkin ginger waffles, orange juice and scrambled eggs.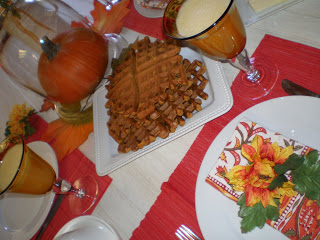 Enjoy the fall days and nights…make your meals a little more special.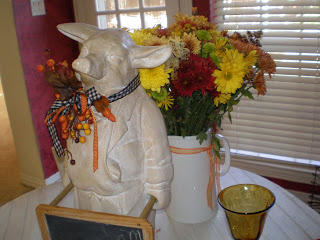 I am participating in Tablescape Thursday and Kimba's DIY Day…Make sure you go over there and check out everyone's DIY Projects and get inspired!