I found this idea on the Angry Chicken blog and thought I would try it out. Turning a simple long sleeved T-shirt in to a cardigan.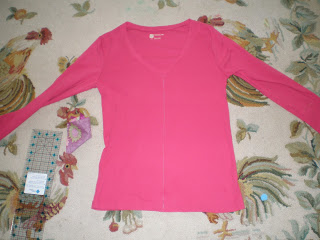 First you take your T-shirt and mark the center and cut down the entire length of the T-shirt to create a cardigan. I did not turn the edges or sew them. Simple or what!
Then I cut off some of the sleeves to make a 3/4 sleeve…about 6 or 7 seven inches..I did not turn up the fabric or sew this edge either.
I then used the left over fabric from the sleeves to make a flower on my cardigan attached it with a black button.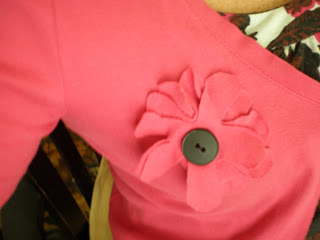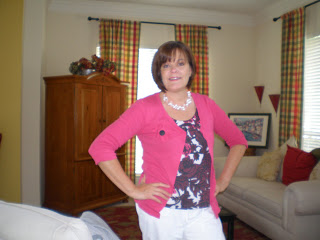 Pretty darn cute and very green.
DIY Days on "A Soft Place to Land"