As I mentioned in my post yesterday that I found this really cool shop in New Mexico called "Jackalope"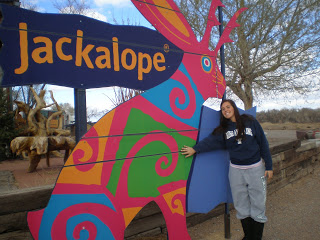 and it is filled with tons of mexican pottery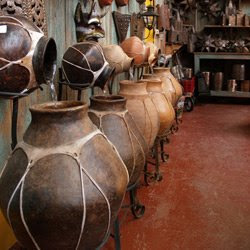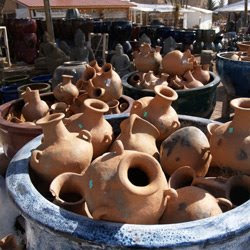 Tableware, glasses and beautiful linens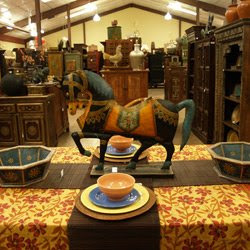 Cool Mexican furniture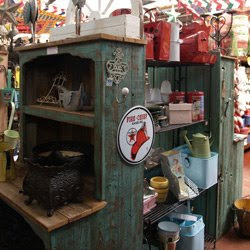 Tons and tons of rugs!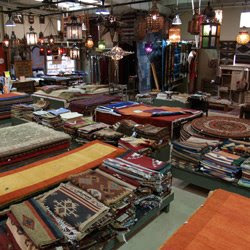 Folk art and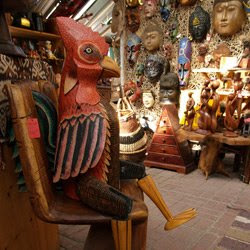 beautiful silk flowers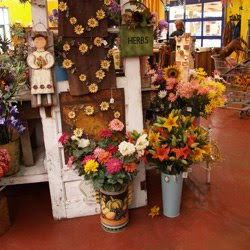 And tons more cool things!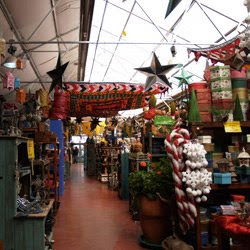 This part of the post is for Tablescape Thursday over at between Naps on the Porch.
I bought myself this tablecloth and matching napkins in a fun orange colored pattern. The large table cloth was only $21.oo and the napkins were $1.60 each!!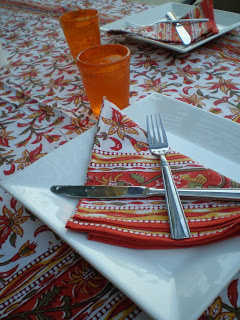 Then I couldn't resist the orange glasses!! I think they were priced at $2.89 each…. but they were Buy one get one free!! So I could not pass them up…I only wish I would have bought more!!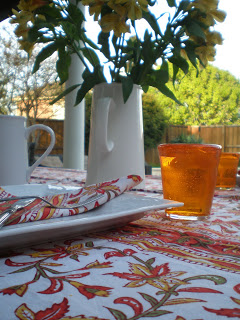 I knew it would add so much to our backyard table.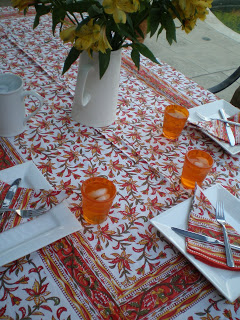 Yummy grilled chicken, grilled yams and grilled asparagus!!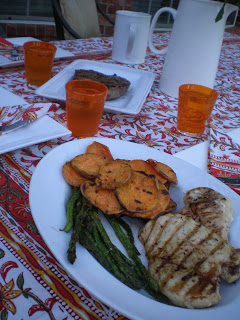 Oh and I did ask them if they had a website..they do….. but they don't sell anything online. 🙁
They said they are a "touchy feely" store and they want their customers to have a shopping experience. Bummer…I want more glasses and I don't know when I will get back that direction. I wonder if I call them if they would ship me some? 🙂