It is Tablescape Tuesday over at
betweennapsontheporch
so here are some ideas for you. Make your table come alive by using some color! Placing your silverware in different places also adds a little zip to your everyday table.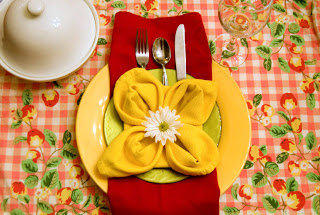 Go get yourself some daisies from the grocery store and put them in unexpected places on your table.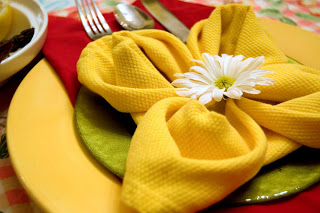 Use two napkins! I used a red one underneath the salad plate for some color and the yellow one folded into a flower for some punch.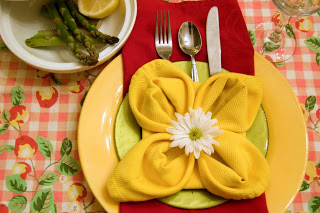 I know….I know some you are saying to yourselves…two napkins? What for? and I answer…FOR FUN…WHY NOT? It looks pretty.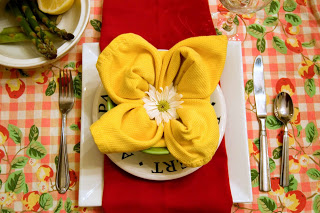 I used a square white plate for yet another look.
My daughter… Madeline and I were just playing around with ideas one day and took lots of pictures so I could post them here on the blog. I hope it makes you think about trying something new and different once in awhile to make your everyday feel special with just a little effort.