Last night for our Youth Activity Night…(for some of the 14 and 15 year olds in our church) we had a good friend of ours come over to teach the kids about Chinese cooking.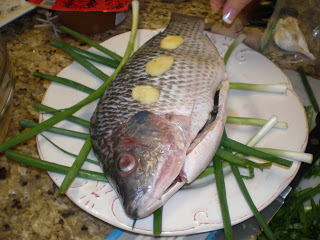 Carrie who works with my husband is Chinese….born in Hong Kong but she grew up in Costa Rica…Carrie speaks Mandarin Chinese, Cantonese, Spanish, a little Korean, some French and is completely fluent with almost no Asian dialect in ….English! Carrie is one amazing woman and boy can she cook!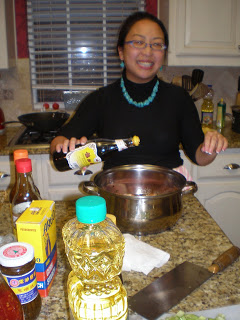 Carrie made us all kinds of incredible dishes…Chicken cashew stir-fry with green onions and red, yellow and orange peppers.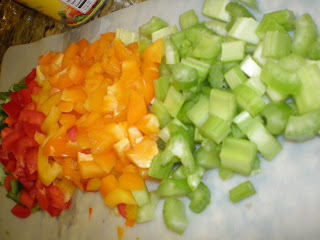 Fried rice noodles with carrots, green onions, eggs and ham sliced into narrow ribbons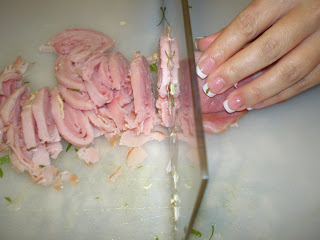 Eggs made like omelets then chopped into fine ribbon like strips to stir fry.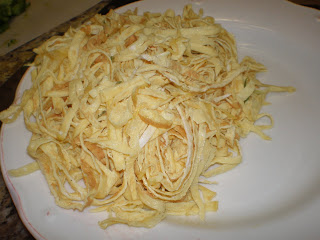 then…. she whipped up some ground pork with those really cool noodles that puff when you pop them into the pan with oil.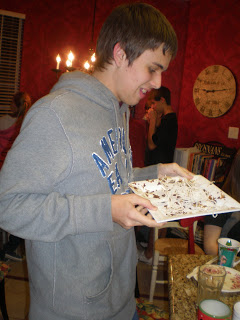 She also made some steamed rice, snow pea leaves with a sauce made from bamboo pith, the most incredible sweet and sour pork made from boneless country pork ribs and one whole Tilapia fish that she steamed with fresh ginger and green onions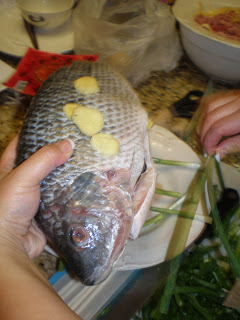 This is Carrie busily peeling the skin off the ginger while the men in the background are gobbling up the food faster than she can prepare it!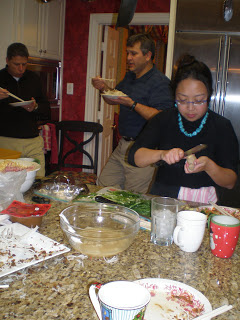 We must have had 13 youth…boys and girls and 5 adults before the night was over.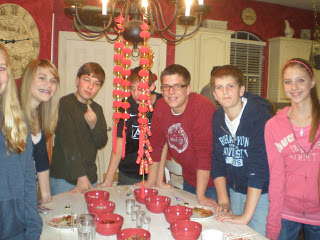 Using their chopsticks to eat the delicious food.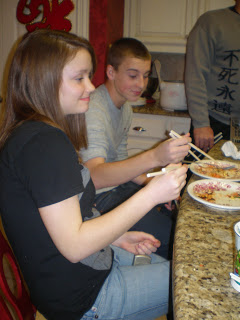 The kids were even taking photos of the food with their phones.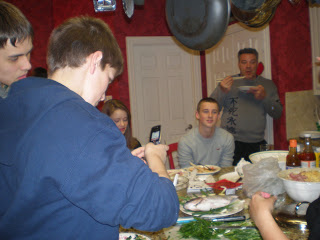 We learned so many interesting things about the Chinese culture and about how they cook their food. Carrie was amazing….. cooking and teaching and having a blast with all the kids. One interesting thing we learned was that the Chinese believe that if you eat the eyeball of the animal or fish you take on the power of the animal or fish and it is a great honor to be offered the eyeball. Carrie ate one and this boy (see below) ate the other…. gross but cool.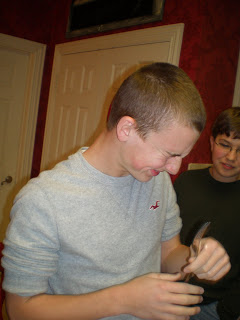 THANK YOU CARRIE FOR DOING THIS FOR ALL OF US IT WAS THE BEST NIGHT EVER!!