I found all these photos from
BHG
website and loved them all. Such simple ideas using round glass ornaments. It is all in how they are displayed.
Enjoy the eye candy!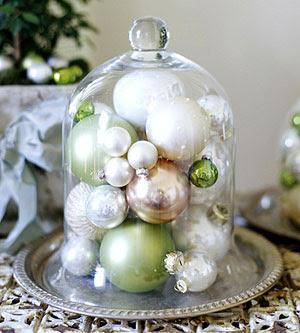 Use a glass dome to house the orbs and sit it all on a silver plate or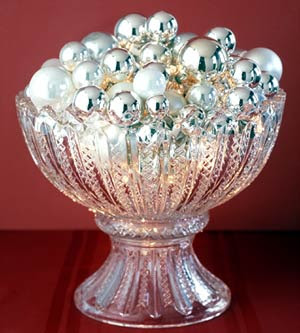 Use a taller glass candy dish and put silver or white ball ornaments piled in a mound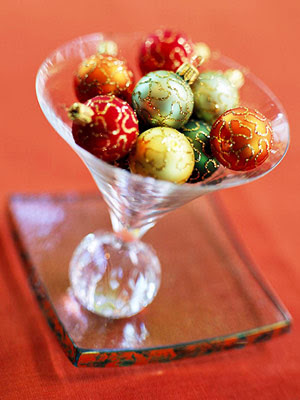 Love this idea of using a goblet or martini glass and putting small round ornaments on display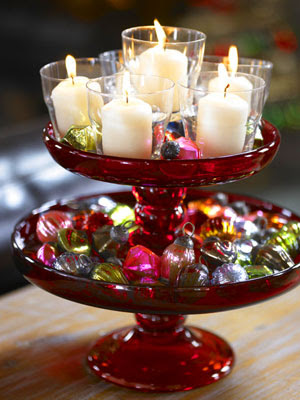 Double Decker cake plate (which I think is just two footed glass dishes) stacked one on top of the other filled with ornaments and voitive candles. Cheap cheap but looks so fantastic!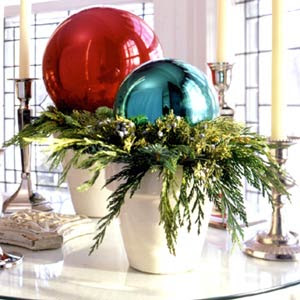 LOVE the gigantic glass balls sitting in a terra cotta flower pot painted with white gloss paint and then adding a touch of fresh greens.
Hope all these pics motivate you.
I know I needed some motivation. I just can't seem to get moving with my decorations….I am being a slug right now.