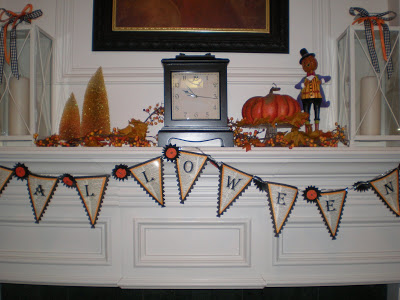 HALLOWEEN MANTLE DECORATION IDEAS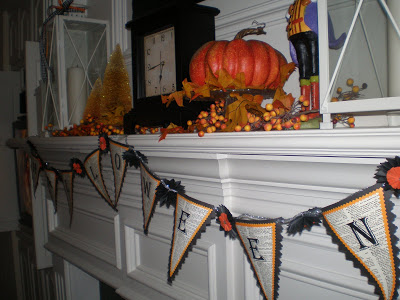 Last night I was puttering around the house trying to figure out how to decorate my mantle for Fall/Halloween…(which I normally don't do) but this year I have just felt a desire to create something fun and frivolous. Here is my mantle with my cute little Halloween man (I bought him at TJ Maxx for $7.99), a cute little pumpkin (I bought at Tuesday Morning for $5.99) sitting atop of a cake platter,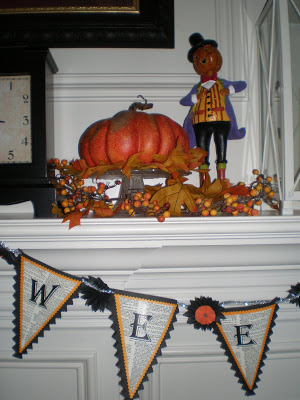 Some really cool bottle brush trees (bought at a cute boutique one for $5.99 and one for $7.99) that are covered in orange glitter, And some fall looking garland wrapped around all of it. OH and helloooo how can I forget my adorable triangular Halloween sign that I just bought for $8.00!! Yeah I was so excited because it is just so cute.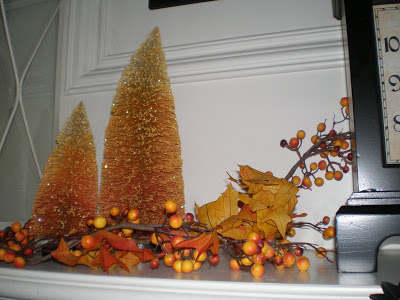 Then I couldn't stop at the mantle…I proceeded to decorate my hallway table…I recently went searching all over creation for a glass dome and I finally found one at Michael's for $15.99 and that was a great deal because some of the others I found were $49.00 so I was pretty happy.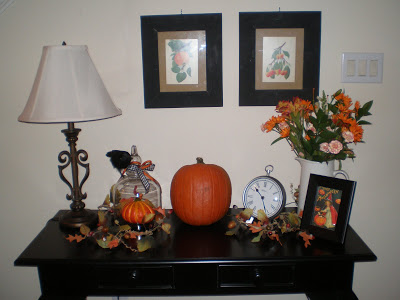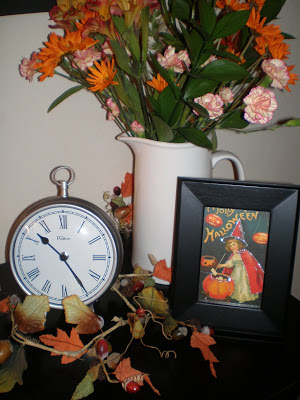 I love the the big glass domes….you can use them anytime of the year as you put different things under them to highlight the time of year. Birds nests for spring, pumpkins for fall, Christmas ornament or a small nativity set…the options are endless.