I had a chance to pop into a model home in a neighborhood close to me. The house was….amazing! I think it was close to 6,000 Sq. Ft. …a "Mcmansion"…I think is the current term for it. Waaaay tooo big for me…..But there were a few things I really liked about it and took a few pics to share with all of you. (Click on any of the photos to enlarge them to see the details better)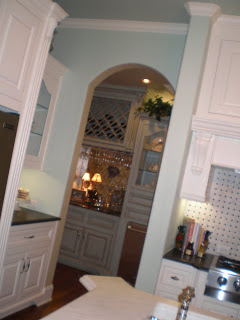 This kitchen was to die for! The walls were painted that yummy robin's egg blue with white cabinets. There was lots of beautiful trim and crown molding everywhere.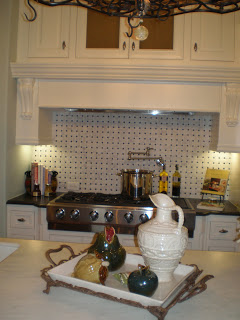 I thought this cupboard was beautifully done with stenciling at the back of the cupboard.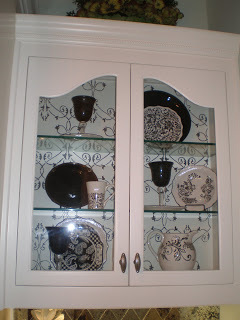 This is a larger view of part of the kitchen. It was just beautiful… You can click on the photos to see it larger.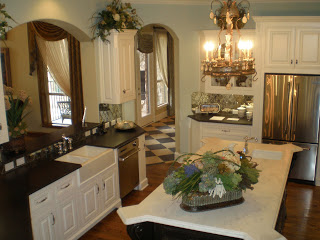 Here is a picture looking towards the breakfast nook.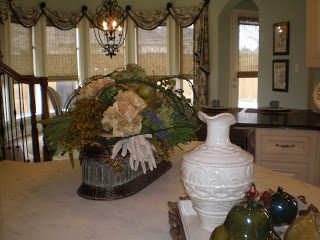 Here is one of the bathrooms that was stenciled too. It just looked so nice.
This was in one of the upstairs bathrooms! This is a turret (spelling) and they had covered it competely with black and white toile fabric and hung a chandelier from the center.